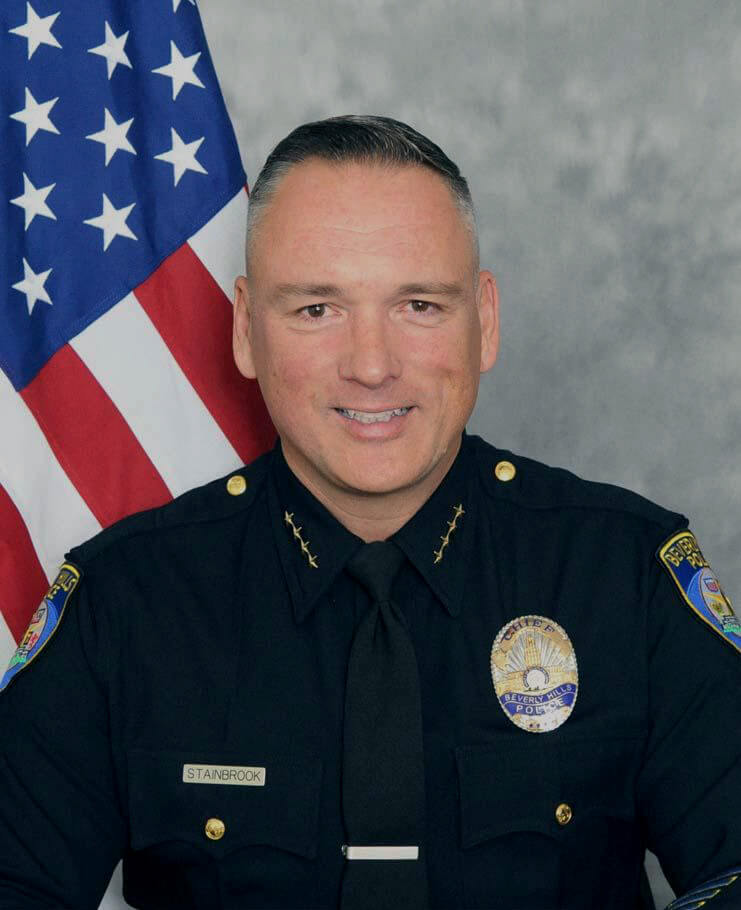 Mark G. Stainbrook
Police Chief
Chief Stainbrook began his career as a Police Officer with the Los Angeles Police Department in 1995, eventually promoting to the position of Lieutenant before joining the Port of San Diego as Assistant Chief in 2011. He was elevated to his current role in 2018. In 2019, the San Diego Crime Commission selected Chief Stainbrook as the County Law Enforcement Official of the Year.
Chief Stainbrook recently retired as a Lieutenant Colonel in the United States Marine Corps Reserve with 32 years of military service. He held a variety of assignments including military police, civil affairs, and information operations. His awards include the Navy-Marine Corps Medal for heroism, as well as the Army Commendation Medal and the Navy Achievement Medal. While serving in Iraq in 2003, Chief Stainbrook was tasked to reconstitute Iraqi police units in Baghdad. His experiences were chronicled in the article "Seven Days in Baghdad" (Police Magazine, December 2003).
Chief Stainbrook earned his bachelor's degree from the Norwich University Military College of Vermont and graduated with honors from California State University Long Beach with a master's degree in Public Policy Administration. His master's thesis, Attitudes of American-Muslims towards Law Enforcement: A Comparison of before and after September 11, 2001, was the catalyst for his selection to a Fulbright Police Fellowship. During his Fulbright, he was a visiting fellow at Leeds University in the Religious and Theology Department and was seconded to the West Yorkshire Police Force.
Chief Stainbrook has worked with the U.S. State Department in Kenya, Chad, Nepal, India and Thailand to train their police forces on homeland security, counterterrorism, criminal intelligence and community policing methods. He is a graduate of the FBI National Academy in Quantico, Virginia.
ANSWER THE CALL
Become a Beverly Hills Police Officer.
Learn more and apply now