ANSWER THE CALL
Become a BHPD Police Officer
Also encompasses an exceptional benefits package.
C
o
v
i
d
–
1
9
V
a
c
c
i
n
a
t
i
o
n
N
O
T
R
e
q
u
i
r
e
d While attending
the Academy
$98,481 Lateral & Entry-level Officers
annual base salary
$104,528 – $129,865 Officers with bonuses for
education/assignment
can earn up to
$158,435
Apply now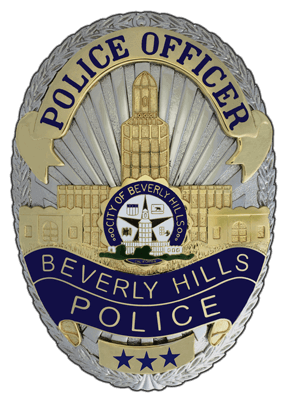 ANSWER THE CALL
The Beverly Hills Police Department is a POST-participating agency with an authorized strength of 145 sworn police officers and 98 full-time non-sworn personnel. All new officers begin their career in the Patrol Bureau after completing the Police Academy. After an 18-month probationary period (12 months for lateral police officers), an officer can bid for the shift they wish to work based on seniority. After gaining patrol experience, officers can apply to work in several specialized and collateral assignments.
Some of these assignments include:
Detective
Field Training Officer
School Resource Officer
K-9 Officer
S.W.A.T.
Drone Pilot (FAA Part 107 Certified)
Crime Impact Team
Bicycle Unit
High-Tech Crime Unit
Motor Officer
Accident Investigator
Commercial Enforcement
Officers are eligible to apply for promotions after three years of service. A standardized testing process is required before being placed on a promotion list.
Apply Now
RELATIONSHIPS
Every Beverly Hills Police Department employee is a Department ambassador and will foster healthy relationships with our community and our colleagues.
Core Values
---
Courage
Commitment
Honor
Integrity
Respect
OWNERSHIP
The individual and collective responsibility to maintain a strong work ethic require us to be relentless in the performance of our duties to achieve the best possible outcomes.
Vision Statement
---
Dedicated to establishing the safest community through exceptional policing.
INITIATIVE
We will always be prepared and assertive in our endless pursuit of achieving the Mission, Vision, and Core Values of BHPD.
Mission Statement
---
Provide professional and proactive services in partnership with our community.
Chief Stainbrook began his career as a Police Officer with the Los Angeles Police Department in 1995, eventually promoting to the position of Lieutenant before joining the Port of San Diego as Assistant Chief in 2011. He was elevated to his current role in 2018. In 2019, the San Diego Crime Commission selected Chief Stainbrook as the County Law Enforcement Official of the Year.
---
Learn more about Beverly Hills Police Department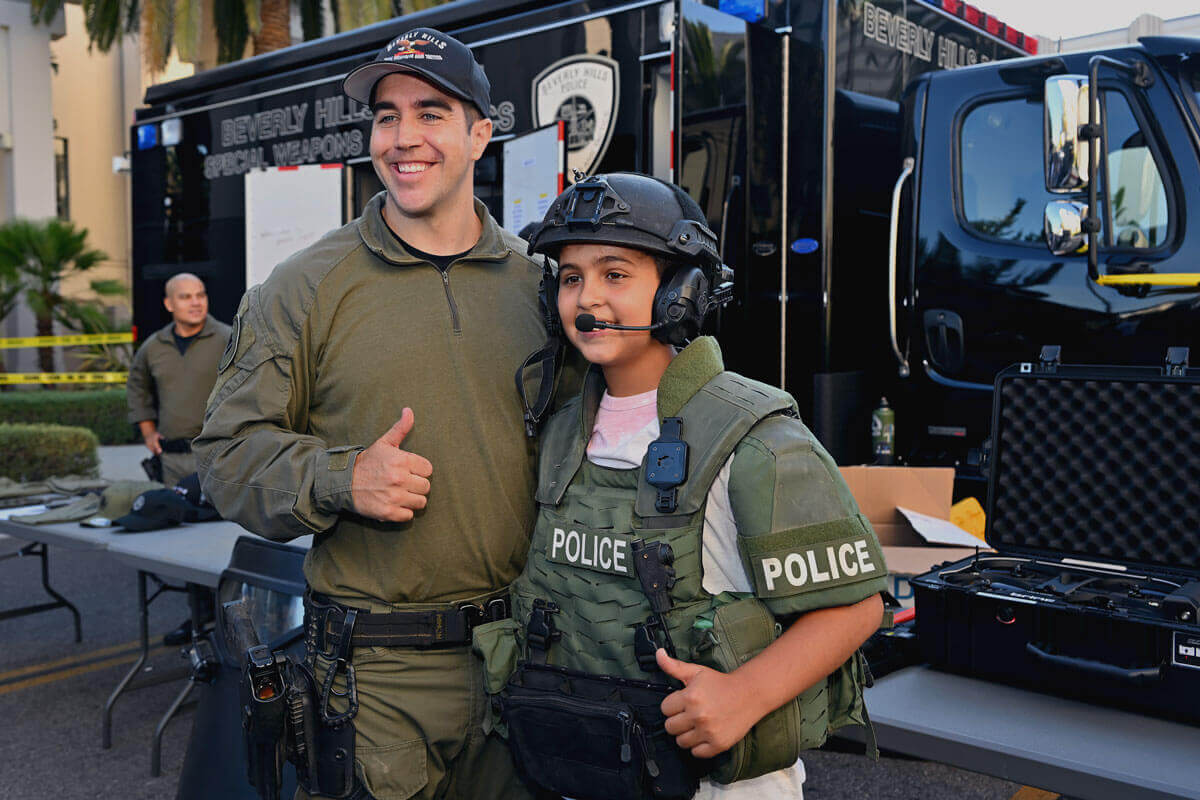 WHO WE ARE
The City of Beverly Hills has a long-standing reputation for providing superior customer service to residents, businesses, and visitors. This characteristic, combined with outstanding staff in all departments, has been a hallmark of success for this high performance organization. The municipal government (approximately 1,000 full-time and part-time employees) provides the highest quality safety services, recreational, municipal services, and physical environment.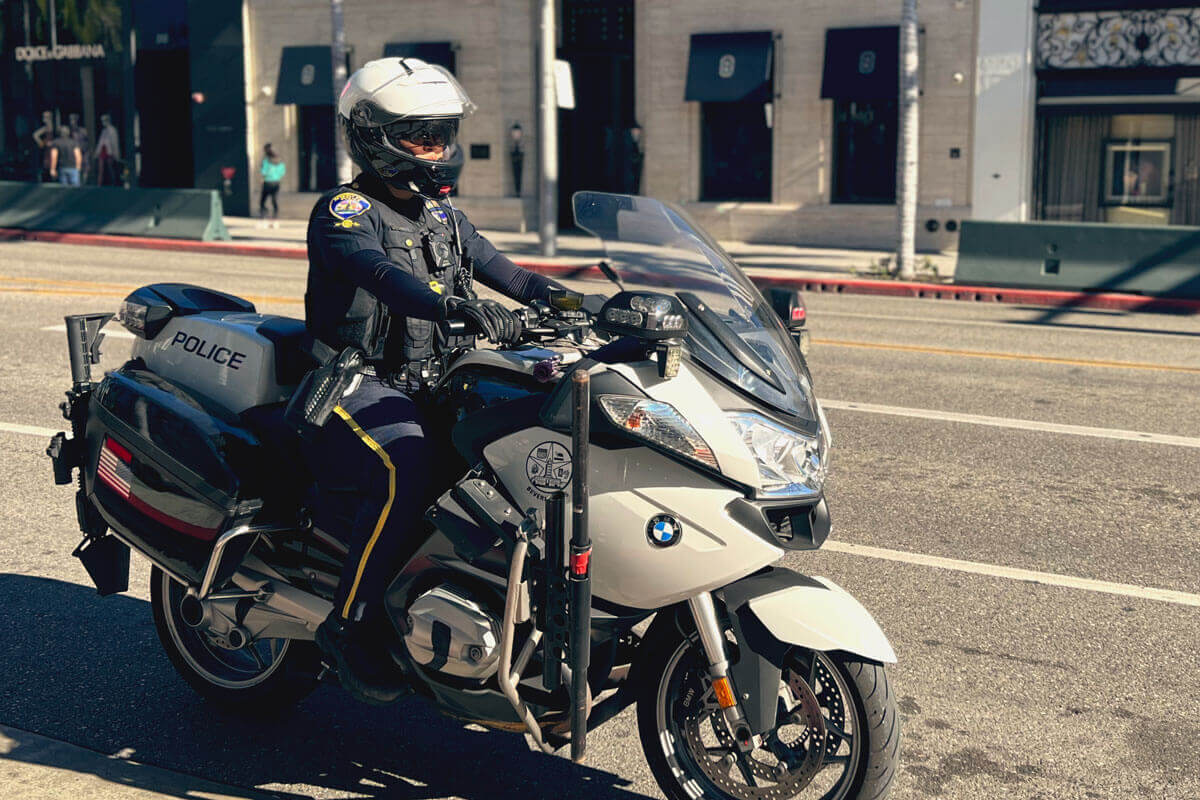 WHAT WE DO
The Beverly Hills Police Department is responsible for safeguarding the lives and property of City residents. The Department is a leader in early response times and its dedicated officers work with the community to keep neighborhoods problem-free. The BHPD values its reputation as an agency that earns the public's trust through efficient, impartial police service.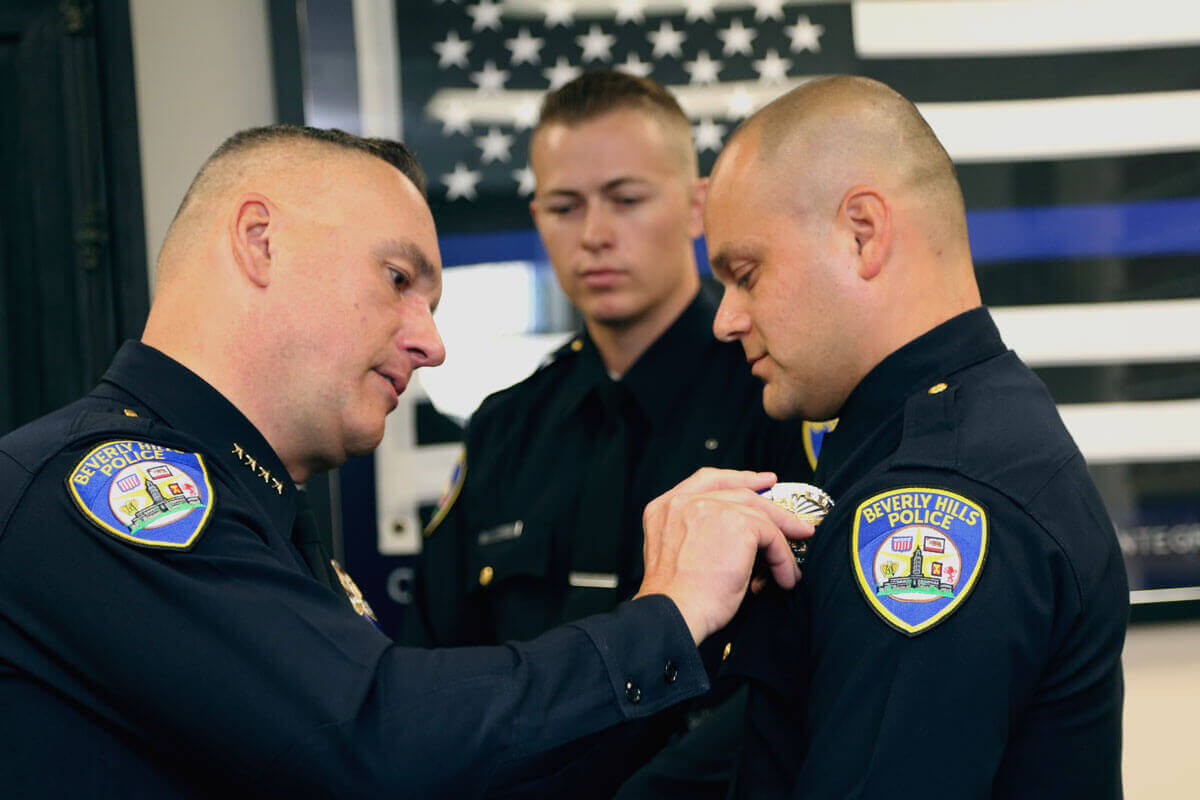 WHAT WE ARE LOOKING FOR
The City of Beverly Hills Police Department is seeking highly motivated and qualified candidates for the position of Police Officer. Police Officers perform duties to protect life and property within the City and respond to emergency calls. Police Officers patrol the City maintaining law and order by enforcing the criminal and traffic laws of the City, State, and Nation.
APPLICATION PROCESS OVERVIEW
The Beverly Hills Police Department makes every effort to recruit the most qualified applicants for all positions. To ensure this, a series of examinations and testing procedures have been developed that meet the minimum job specifications.
Following successful completion of all procedures, an applicant will either be hired or be placed on an eligibility list. When employed, an officer will serve as a probationary employee for a period of up to 18 months, at which time they will be granted regular employment status if they successfully complete their probationary period. Lateral police officers will serve as probationary employees for a period of 12 months.
The first step is to apply online.
DISQUALIFIERS FOR APPLICANTS
Below is a list of the most common areas that may disqualify an applicant for a position with Beverly Hills Police Department. However, other information or facts revealed during the background investigation may also disqualify an applicant. If you have a question regarding any of these areas, please contact the Personnel and Training Bureau at (310) 285-2134.
SUBSTANCE ABUSE
An applicant will be disqualified for illegal substance use within a prescribed time frame and/or that is beyond what is considered experimental by the Beverly Hills Police Department.
For example:
Use of marijuana within the last 12 months
Use of cocaine, heroin, LSD, or other narcotics within the last 10 years and when over the age of eighteen
Note: The above examples are representative of common disqualifiers.
However, other information revealed or discovered during any portion of the hiring process may also be sufficient to disqualify an applicant and are at the sole discretion of the Beverly Hills Police Department.
CRIMINAL OFFENSES
Will Disqualify:
Felony conviction
Active probation or parole
Perjury
May Disqualify:
Assault or battery
Domestic violence
Fraud
Resisting Arrest
Adult conviction for a property related offense
Theft from any employer
Sex act for which criminal prosecution would have resulted had the incident been reported
Indecent exposure
Filing a false police report
Impersonation of a police officer
TRAFFIC RELATED
Will Disqualify:
Unable to obtain California driver's license
Unable to obtain motor vehicle insurance
May Disqualify:
Conviction of 3 or more moving violations within the past 5 years
Revocation/ suspension of driver's license within the past 5 years
DUI conviction within the past 5 years
At-fault in 3 traffic accidents within the last 5 years
POLYGRAPH EXAM
Will Disqualify:
Continued responses indicating deception on questions
Attempts to defeat the polygraph instrument (i.e., holding breath, hyperventilating, or taking drugs/alcohol before testing)
May Disqualify:
Withholding information from polygraph examiner
PSYCHOLOGICAL
Will Disqualify:
Failure to meet the standards as determined by the Department's psychologist (written and oral interview).
GENERAL
Will Disqualify:
Falsification and/or omission of any data on the Personal History Statement
Untruthfulness
May Disqualify:
Not U.S. citizen or resident alien having filed for citizenship within the last 12 months
Inability to communicate with a variety of types of people as is expected of a police officer
Unfavorable work history (discipline, firing, attendance problems, etc.)
Indicators of immaturity or lack of life experience
NOTE: This list is not all inclusive and other information or facts revealed in the detailed background investigation may also be sufficient to disqualify an applicant.
Disclaimer
---
The information on the requirements and standards for all positions and the rules and regulations as outlined should be considered for informational purposes only. The information may be amended or otherwise modified at any time. The information contained herein should not be construed as conferring any legal rights upon any applicants.
For further information please contact us.